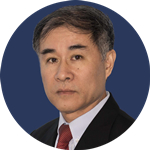 Prof. Li Lu
National University of Singapore, Singapore
Graduated with B.Eng and M.Eng from Tsinghua University, Lu continued his doctoral study in KU Leuven after three years working in Zhejiang University. After two years post-doctoral studies in KU Leuven, Dr. Lu joined National University of Singapore in 1991. His current main research covers Li-ion batteries, solid ion conductors and future solid-state battery, and supercapacitors. Dr. Lu has published 4 monographs, over 400 international journal papers and delivered numerous Plenary, Keynote and Invited Lectured in international conferences. He has over 16, 000 citations with h-index 64. Dr. Lu is Editor-in-Chief of Functional Materials, and Associate Editor of Materials Technology – Advanced Performance Materials.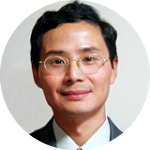 Prof. Shu Yin
Tohoku University, Japan
Dr. Shu YIN, He received a B. S. degree in inorganic chemical engineering from the Dalian University of Technology in 1987. He received a M. S. degree in chemical metallurgy from the Institute of Chemical Metallurgy (ICM, latterly Institute of Process and Engineering, IPE), Chinese Academy of Science in 1990, then worked as a research associate for 2 years at ICM. He came to Japan and worked as a research fellow in the Hydrothermal Chemistry Research Laboratory (Prof. N.Yamasaki's Group), Kochi University in 1992, then became a research assistant at the Institute for Chemical Reaction Science (ICRS, Prof.T.Sato's group), Tohoku University during 1995-1997. He received a Ph.D. degree in applied chemistry from Tohoku University (research period shortened) in 1999. He has been a full-time research assistant at the ICRS in 1999, then a lecture and associate professor at the Institute of Multidisciplinary Research for Advanced Materials (IMRAM), Tohoku University in 2005, and then a full-time professor in 2016. He is also an affiliate professor of eight Chinese Universities / Institute(Lanzhou University; Dalian University of Technology; Guangxi Research Institute of Chemical Industry, Huaqiao University, Taiyuan University of Technology, Sichuan University, Beijing University of Technology , Beijing University of Science and Technology). His research papers were cited more than 8600 times and showed a citation h-index = 51. He has also participated in the organization of some international conferences and acted as session chair in more than 30 international conferences. Until now, he was invited to act as independent reviewer and referee for more than 40 academic journals. His research interests include morphological control of nanostructured materials, photocatalytic materials, UV-shielding materials, hydrothermal / solvothermal process, soft chemical synthesis. He has authored more than 440 original research papers(IF>4: more than 100 papers), contributed 25 book chapters/ review papers and 22 patents. He has co-authored nearly 300 international conference presentations and presented more than 70 invited talks since 2004.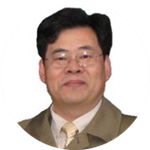 Prof. Jin-Hyo BOO
Sungkyunkwan University, Republic of Korea
Professor Jin-Hyo Boo obtained his B.S. (1985), M.S. (1987), and Ph.D. (1992) degrees from the Sungkyunkwan University, Korea. Between 1990 and 1994, he was a commissioned scientific researcher in the Korea Institute of Science & Technology (KIST, 1990-1991) and research scientist in the Korea Research Institute of Chemical Technology (KRICT, 1992-1994), respectively. Then, he got a Post-doc. Fellowship from the Institute of Physical & Theoretical Chemistry of Bonn University, Germany (1994-1995) and became invited research associate from the Institute of Applied Physics of the Cornell University, USA (1996-1997). He moved to the Sungkyunkwan University as an assistant professor on 1997 and was promoted to associate professor (2001) and full professor (2006) of College of Science, respectively. He is now chairman of chemistry department and director of the Chemical & Biological Detection Research Center (CBDRC). He was a visiting professor in the Bochum University (Germany, 2004), West Bohemia University (Czech Rep, 2004-2005), Fraunhofer-IST Institute (Germany, 2005), and Kyushu University (Japan, 2011-2012,2016), Ulm University (Germany, 2016), respectively. He is also an adjunct professor of the Kyushu University (Japan). His research interest has been focused on materials & surface chemistry based on NT, BT, ET, and IT technologies. Prof. Boo has published over 300 international journal papers and holds 20 patents. He organized many conferences and delivered numerous plenary, keynote and Invited talks in international conferences. Up to now, Prof. Boo was invited to act as Guest Editor-in-Chief of various international journals such as MRB, SCT, TSF, JNN, and SAM, and is serving as one of international advisory board members for the Functional Materials Letters.